April 7th, 2008
I happened to roll past a Gymboree play center this weekend and noticed that they color code the various classes they offer for toddlers.
The color codes are in the order of their logo: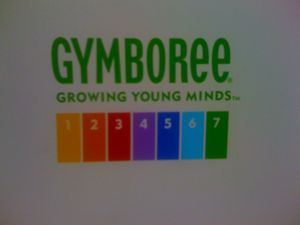 What I found strange is that they actually use all the colors of the rainbow: Red, cialis sale medicine Orange, best cialis Yellow, Green, Blue, Indigo, Violet; but NOT in the right order.
So their logo is actually "teaching" kids something that isn't right.
Not the best start when trying to get kids off to a good start.
Entry Filed under: Observations